Social Change and the Hollywood Fishbowl
In Marxist ideology celebrities are seen as an "ideological state apparatus" who "create false class consciousness amongst the proletariat that they too can have fame and fortune." Whether we're moving closer to or further from a collection of Marxist nation-states, I'll leave up to you. But let's adopt this thought as our lens to take a look at Hollywood. This isn't that different from the entertainment culture today. The CIA and FBI have widely been involved in the production and altering of movies and television in Hollywood for decades.
The actors and musicians who are considered the most successful, such as U2's frontman Bono, are bolstered by their support of government organizations like the UN and NATO. And on a funny note: I live a stone-throw away Creative Artists Agency which has forged new ground partnering with Barack and Michelle Obama's Higher Ground media company, which shows you:
How to make global cuisine for a globalist society with a character named Waffles + Mochi. Waffles doesn't even seem to comb his hair, given he has a waffle stuck in it.
A comedic display of our all-encompassing federal government, which seems to grow larger in its functions with each frame.
Michael Keaton as a coming-to-morals attorney calculating payment settlements for 911 victims' families (!?)
Which tax bracket you're committed to until death with "We the People," a cartoon indoctrination into a new America.
These showbiz pieces are reflective of the fishbowl that is the Hollywood scene. Government intertwines with agent and pop star, and the sirens of medical strangers picking up those you may have known never stops. It fits somehow with the back-and-forth of the clack of the pickle ball hitting the court. It all makes for a mess, sometimes beautiful, always heartbreaking. Those of us who keep going on the "scene," whether in the forefront of the Met Ball or the background of the expensive editing computers, we never know quite why we do. It just seems too hard to go back.
I've noticed while I don't have the same conception of fame and "making it," Hollywood has still made me quite full of myself. My personality has changed in unexpected ways throughout the last year. For example, when people hurl insults or criticism at me online I find myself going into diatribes about how important my Art is and how I need a supportive community around me in order to help "nurture" it. None of that is untrue, but I've surprised myself at how easily I've started to look at myself as a "brand" and a "product." While I used to make fun of celebrities who showed these elements of self-aggrandizement, I found the attitude (once I adopted it myself) to be extremely helpful. Could Ye have made all of his great art, music, fashion, iconic sneakers, sound and stage designs, interiors, and more without it? I don't think so. Even if these very traits are the ones that get artists in trouble in terms of political correctness or even life mismanagement (my poor decisions reflect the most in how I treat myself), they are intrinsically an element of what makes the artist push past the boundaries as required to make great art. 
What does fame mean when you can internet-famous?
For this point, most people say some crap about the internet revolution and how it's changed everything. As someone who has had an inside view of "the internet phenomenon," I can honestly tell you it is overblown in a lot of ways. What I mean is the revolution is often poorly organized and involves unnecessary org changes. When you apply this false glossy finish to internet fame, you see a lot of similarities. 
You can gain a lot of followers and get offered some pretty sweet deals from companies looking to partner with your fanbase, but it's hard to deny those public figures who are featured on mainstream media outlets and worshipped by Conde Nast have an easier time gaining online traction. There was talk of the internet celebrity overtaking traditional media. No such luck! In many ways, traditional press is still king or queen. 
Swimming in the Hollywood Fishbowl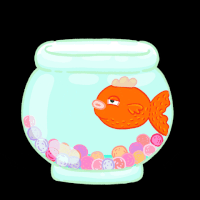 Nonetheless, we all have to figure it out. After all, I ran all the way across the desert to the Beverly and Hollywood Hills, and all I found was myself staring back at myself in a strange city— all my hopes, all my dreams, all my estimated opportunity, and just one place to go: up, wherever that may be.